Look Good, Feel Good
---
While undergoing treatment, not much thought is given to the appearance. As treatment is usually a long process, a little attention towards how you look can make you feel a lot better about yourself. It is hard to feel good during an illness such as cancer, which is why looking and feeling good about yourself is so important. Apart from the routine hygiene, a little extra on the way you look can help boost your confidence and help you to feel more in control.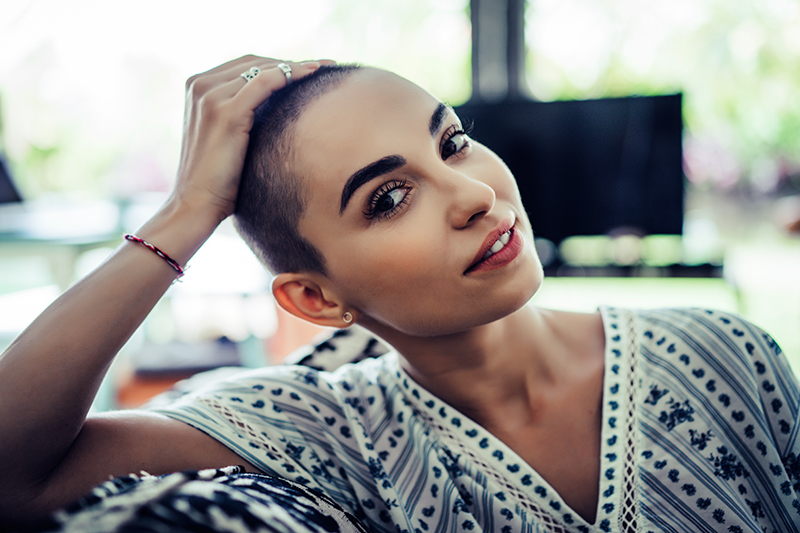 A few things you can do to help you look good and feel good:
Keep up with regular grooming habits even if you stay in bed all day. Continue to shave, comb your hair or even do a little light make-up as usual.
A wig will help with the hair loss
Protect your hands with gloves while doing household chores or when in contact with cleaning agents and soaps etc. use moisturizer after hand washing.
Try and practice some light exercises which can be managed
Wear clean, comfortable clothes daily. Cotton clothes are advised over synthetic or blends which could irritate dry skin.
Get plenty of rest
Maintain good oral hygiene
Looking Good for Women
Physical appearance is important especially for women as good looks are the identity of their femininity. Looking good and feeling good can boost confidence and control in women. Tips for women
Continue wearing make-up (ensure that it does not irritate the skin)
Wigs of different shades and lengths are available for purchase which can bring a pleasant change and hide the loss of hair
Nails need to be kept short as they may begin to separate from the beds due to treatment. They may also begin to turn yellow so you must consult before you use nail polish or remover.
For women who have had a breast removed, there are prosthesis available to restore the symmetry of the chest.
Wear dresses and clothes that are loose fitting. Shoes should be comfortable, not too tight.
Looking Good for Men
Although for men, it may not seem like looking good would make much difference, but physical disfigurement will greatly affect the psychological wellbeing and self worth. Many prosthesis are available to restore face shape or even missing limbs. Discuss with the doctor for which prosthesis would be suitable.