Surgical Oncology
---
Surgical oncology is a broad speciality that involves surgical procedures for cancers. Surgical oncologists or laparoscopic cancer surgeon provide holistic approach to cancers which include medical oncology and radiation oncology. Surgical oncologist is trained to approach the treatment based on overall knowledge of cancer like screening, diagnosis, various modalities of treatment like cancer surgery, chemotherapy and radiation therapy.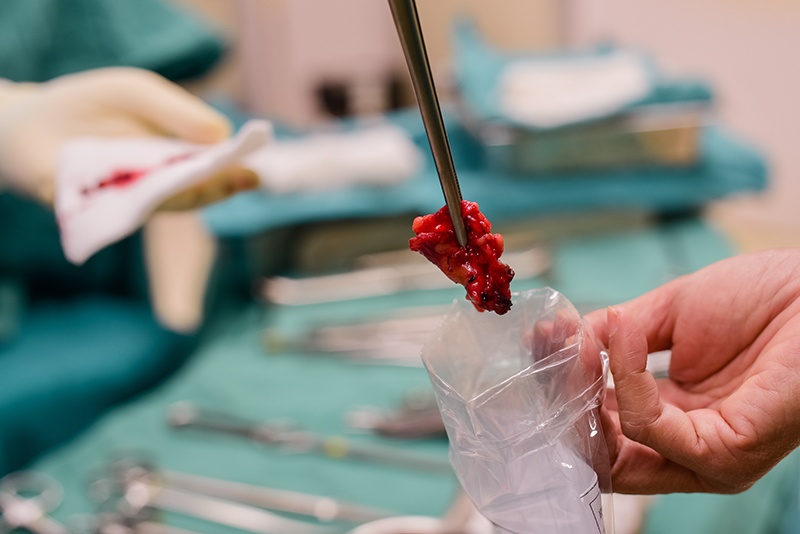 Latest advancement in surgical intervention for cancer, the techniques used has become less invasive which result in less pain, less physical disfigurement, quicker recovery and functional retainability. Some techniques used by cancer surgeon are:
Laparoscopic Surgery : This Laproscopic cancer surgery involves the use of thin long tubes which are inserted into the body through small incisions. Laparoscopic procedures minimize blood loss, pain, scarring and hospital stay.
Thoracoscopic Surgery : This type of surgery is similar to the laparoscopic surgery only it is performed in the chest to visual and remove cancers in the chest cavity.
Robotic Surgery : The doctor sits at a console to control the robotic arms which have special instruments into precise incisions and removal of cancer. The advantages of this surgery are principally the same as laparoscopic and thoracoscopic surgery in that there is reduced blood loss, smaller scars, faster healing and shorter hospital stay.
Mohs Microscopic Surgery : Used for treating skin cancers(Melanoma).
Radiofrequency Ablation : cancerous cells are destroyed with the use of high energy radio waves which are focused through a needle.
Laser Surgery : This technique allows for precision in surgical incisions with the use of a highly focused and powerful beam of light energy
Cryosurgery : Liquid nitrogen is used in a spray to freeze and kill the abnormal cells
Electro Surgery : Electrical currents at high frequencies are used to destroy the cancerous cells.
Surgical procedures for common cancers:
General Cancer surgeries :
Thyroidectomy : Removal of the thyroid gland
Neck dissection : this surgery is necessary to remove affected lymph nodes.
Laparoscopic Nephrectomy or video-assisted laparoscopic nephrectomy
Endoscopic stomach resection : Removal of whole or part of the stomach with the help of an endoscope
Transanal endoscopic microsurgery : surgery for rectal cancer
VATS (Video-Assisted Thoracic Surgery)
Laryngectomy : removal of the larynx or the voice box
Minimally invasive esophagectomy : removal of the oesophagus
Trans-oral Robotic Surgery (TORS) : used increasingly to remove cancers of the throat
Whipple's procedure : complex operation to remove the head of the pancreas, the first part of the small intestine (duodenum), the gallbladder and the bile duct
Surgery for women
Breast-conserving surgery : surgery which will only remove cancer aiming to retain as much normal breast tissue as possible.
Mastectomy : removal of the entire breast
Cryosurgery : surgery done by freezing cancer to remove cancer. Typically performed in cervical cancers
Laser Surgery : High energy laser surgery will burn the cancerous tissue for removal
Conization : removal of a portion of the cervix
Laparoscopic hysterectomy : removal of the uterus through the abdomen
Laparoscopic-assisted vaginal hysterectomy : removal of the uterus through the vagina
Robotic-assisted laparoscopic surgery
Surgery for men
Surgery for Penis

Moh's Microscopic surgery
Penile Consceving surgery
Partial Penectomy

Laparoscopic radical prostatectomy: removal of the prostate
Robotic-assisted laparoscopic radical prostatectomy: removal of the prostate.
With the use of laparoscopic, robotic and other minimally invasive surgical procedures, there is minimal scarring, blood loss, hospital stay and faster healing.