Head and neck cancer
---
Head and neck cancer includes the cancers of the throat, salivary gland, sinuses, mouth, nose and lymph nodes in the neck. It mostly begins in the squamous cells that line the moist inside nose, throat and mouth. Head and neck cancer also affects the oral cavity, pharynx, larynx, salivary glands, paranasal sinuses and nasal cavity.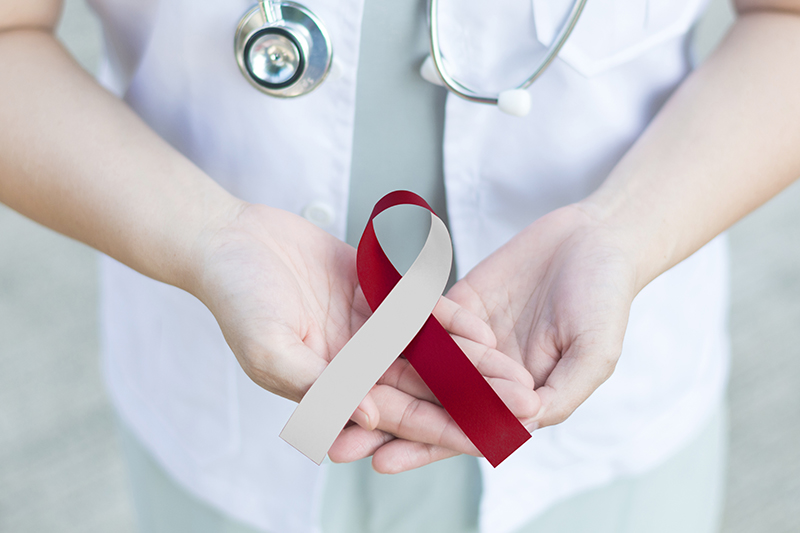 Types of Head and Neck Cancer
Head and neck cancer is classified according to the part of the body in which they occur. The following are the different types of head and neck cancer:
Laryngeal Cancer
Oropharyngeal cancer
Hypopharyngeal cancer
Lip and Oral cavity cancer
Metastatic Squamous Neck Cancer with Occult Primary
Nasopharyngeal cancer
Salivary gland cancer
Nasal cavity or paranasal sinus cancer
Symptoms
The symptoms of head and neck cancer vary according to the part of the body in which they occur. In some people it occurs without any symptoms and some people with head and neck cancer may experience the following symptoms:
A lump in the neck, throat or nose, with or without pain
Swelling or sore that does not heal
Persistent sore throat
Frequent nosebleeds or unusual nasal discharge
Blood in saliva or phlegm
Unexplained weight loss
Ear pain or infection
Headaches
Trouble swallowing
Hoarseness or change in voice
Causes and Risk Factors
Tobacco and alcohol consumption is one of the main risk factor that increase the risk of head and neck cancer. The following are some other risk factors that often influence the development of head and neck cancer:
Age and sex: People over the age of 40 are more likely to develop head and neck cancer and men more likely to develop neck cancer than women
Weakened immune system
Occupational or environmental inhalants: Inhaling certain chemicals, wood dust, paint fumes and wood dust increase the risk of developing head and neck cancer
Epstein-Barr virus (EBV) and Human Papillomavirus (HPV): Infection with HPV or exposure to EBV increase the chance of developing head and neck cancer.
Diagnosis
During the diagnosis of throat cancer, the doctor may ask you to do the following tests:
Complete head and neck exam
Panendoscopy
Biopsy
CT Scan
MRI Scan
Barium swallow
PET scan
Blood tests
Head and Neck Cancer Treatment
Most of the head and neck cancers can be cured if found early. While eliminating the cancer the doctor also focuses on preserving the function of nearby organs.
The most common treatment options for head and neck cancer includes:
Targeted therapy
Chemoradiotherapy
Dr Shivakumar Uppala in North Bangalore hospital, one of the best head & neck surgeon in India provides advanced and customized treatment for each patient depending upon the stage of cancer and other medical conditions. Hence, the doctor provides comprehensive treatment for each patient with his extensive experience and state of the art technology.