Dr. Shiva Kumar Uppala
---
MS (Gen. Surgery), M.ch (Surgical Onco)FMAS
Consultant Surgical Oncologist & Minimal Access Surgeon ( Keyhole Surgery)
Dr. Shiva Kumar Uppala, one of the best Cancer Specialist Doctors in the country, has performed more than 500 surgeries till now, is an experienced surgical oncologist as well as a consultant. He is an Oncology Surgeon and Cancer Specialist with a specialization in minimal access surgical techniques. In his opinion, a patient needs to be treated as a whole rather than treating organ specific. Surgeon's perspective should be to treat the patient as a whole and not just to treat a specific organ. The surgeon should decide treatment plan based on the patient's age, gender, socioeconomic status, side effects noticed and individual treatment plans to each patient based on their needs. He strongly believes that the same treatment plan will not work for every patient. Each patient needs individual assessment and treatment plans.
ACADEMICS & OTHER CERTIFICATIONS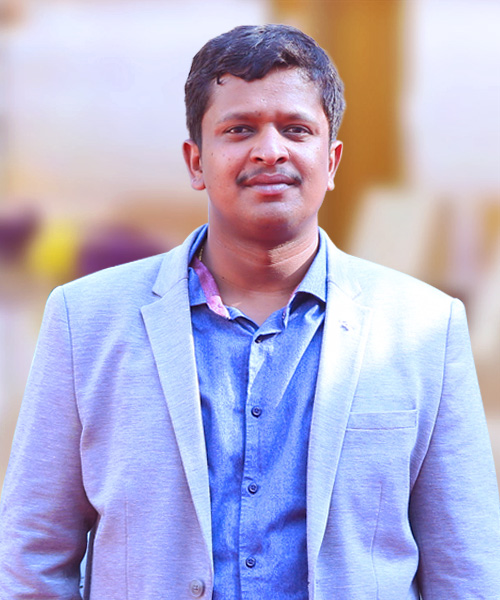 Director & Consultant Surgical Oncologist (North Bangalore Hospital, Bangalore)
Visiting Consultant at Columbia Asia Hospital ,Hebbal
AFFILIATIONS & MEMBERSHIPS
He received extensive training and has done his residency in surgical oncology from prestigious institutes in Bangalore. He is affiliated to, and holds a proud membership for the following organizations:
PAPER, POSTER & VIDEO PRESENTATIONS
He has presented papers, posters and videos in national and state conferences all over India. He has participated in many publications related to oncology which have been published in national and international journals.
Presented an oral presentation in national conference - ASICON 2012
Presented a poster on gastric volvulus in national conference - ASICON 2012
Paper presentation given on carcinoma penis in state conference - KARNATAKA
Poster presentation in the state conference in – KARNATAKA
Presented an oral presentation in national conference - NATCON 2016
Presented an oral presentation in national conference - ASICON 2017
Presented an oral presentation in national conference - ACOS 2016
PUBLICATIONS
Kumar S, S Krishnamurthy, Kapil Dev, Arun Pandey. The accuracy of magnetic resonance imaging in preoperative staging of carcinoma rectum of MRI in the staging of carcinoma rectum. International journal of scientific research; 2017,6;7.
Kumar S, Dev K, Gurawalia J, Srinivas C. Umbilical metastasis in ovarian cancer: An erroneous sign of advanced malignancy. Arch cancer Res. 2016,4:1.
Dev K, Kumar S, Gurawalia J, et al. Oblique pectoralis anterior muscle: a rare anatomical variation of the pectoral region. JCR 2016; 6: 226-9.
Lokeshgowda, Shiva Kumar: A Retrospective Study of Carcinoma Esophagus In Kims Hubli 2011. Journal of Evolution of Medical and Dental Sciences/volume 3/issue 28/July 14,2014
Lokeshgowda, Shiva Kumar: A Rare case of tubercular empyema nessistants. Journal of Evolution of Medical and Dental Sciences/volume 3/issue 27/July 07,2014
Dev K, Gurawalia J, Kumar S, Srinivas C, Bharatnur SS. Intra-abdominal Testicular seminoma in an elderly male. JCR 2016; 6:168-71.
Dev K, Gurawalia J, Pandey A, Kumar s et al. Enlargement of "SHENOY Node": A Risk Factor for Temporary Recurrent Laryngeal Nerve Paralysis after Thyroid Surgery. Head Neck Cancer Res. 2016, 1:3.
Dev k, Sandeep Nayak, Arun Pandey, Shiva Kumar, Jaiprakash Gurawalia, Vishnu Kurpad: Impact of unplanned excision on the prognosis of patients with soft tissue. International journal of scientific research; March 2017
Jaiprakash Gurawalia, Syed Altaf, Dev k, Swamyvelu Krishnamurthy, Sandeep Nayak P, Shiva Kumar. The utility of cytoreductive nephrectomy in targeted therapy. International journal of scientific research; March 2017